A November to remember at Mark Jermin! 🔥🔥🔥
There were FIREWORKS at MJ and we have so much to share! 🧨🎆

Today is officially December 1st, and we've got the perfect way to celebrate the start of your advent calendar – some of the biggest success stories we've ever recorded at Mark Jermin!! This past month has proven that it really, really does happen with Team MJ 🌟

From McDonald's and John Lewis to hitting the headlines in the national press – we've got so much share. Buckle in for our big monthly round-up! 
5️⃣ students MOLLY PEPPER TUER, ISABELLE HEBBS, SIENNA HUNTE, TAHVAE HUNTE, ZAKI JOGI gained roles in an exciting upcoming campaign for Whatsapp!
Mark Jermin students have also secured commercial roles for McDonald's (RHYS CANNON), Natwest Banking (SOPHIA CURTIS, OTIS JOI) and Nintendo (ALEXA AND SEB GOODALL).
MJ students ED HOLE and SEREN BOWEN have both landed roles in the HUGE 4️⃣th series of a majorly popular Netflix show! 😱
This amazing Netflix series has been cast by former MJ Student LAUREN EVANS who attended the school from the age of 8 before becoming an agent at Mark Jermin Management. Lauren made contact with casting companies such as Sasha Robertson and worked at Nina Gold's office for 5 years. We are so proud!
This month, we've had students feature in the 3️⃣ leading UK Christmas Commercials! MJ students are taking over our screens on every ad break! Catch BROOKE HART in the heart-warming John Lewis ad 'The Beginner', HUW HUCKSTEP  can be seen in stores, on screen and billboards around the UK as the lead in the Marks & Spencers Christmas ad, and MULTIPLE MJ students are featured in this year's ASDA advert alongside A Lister Will Ferrell as Buddy the Elf! 🧝
2️⃣ students have made national press this month! They've been heavily featured in news articles and talked about on TV and social media. This includes BROOKE HART for her role in the John Lewis Xmas ad (check out Brooke's reaction video on our Instagram
And how amazing was it to see Alan Carr replacing Mark in telling student OLIVER SAVELL "you got the job" of playing Alan in a docuseries of his life, which starts shooting next year (watch the Video of Alan surprising Oliver at his home here
There is 1️⃣ UK Entry representing the UK in this year's Junior Eurovision Song Contest and that shining talent is none other than MJ Student FREYA SKYE! The UK haven't had a contestant in the competition since 2005, making our pride for Freya just that much more! We can't wait to watch her on December 11th! 💃
Fancy your chances in opportunities like theses?
It could be you in 2023👇
ALL OF THIS MONTH'S SUCCESS STORIES!
It doesn't stop there… Keep scrolling to read more of our students and clients killing it the MJ way in November!
ON THE BIG SCREEN:
GEORGIA THORNE has landed a role in a feature film, FLORISA KAMARA secured the lead in a short film shooting at the end of November (details coming very soon!), AYO AWOYEMI gained a role on a new short film entitled '1-UP', filming very soon (keep your eyes peeled for more!), and SCARLETT COBURN has been confirmed to appear in a brand new, super exciting short film called 'Chip Shop Girls'.
ON TV SCREENS!
OLIVER WATSON secured a lead role in Netflix's hotly anticipated show 'Wednesday' alongside fellow MJ student AVA OTTEN. BIENVENU MASIKINI landed a role on BBC's hit soap 'Casualty', BAZ PATTERSON secured a job for an upcoming commercial campaign for brand Kaufland filming soon, and BENJAMIN CHIVERS and AVIELLA BURCH have gained featured roles in a new commercial campaign for a charity brand!
ON THE STAGE 🎭
KIZZY MURRELL has come off the back of a year on the West End stage with an offer to continue her role in 'Tina! The Musical'.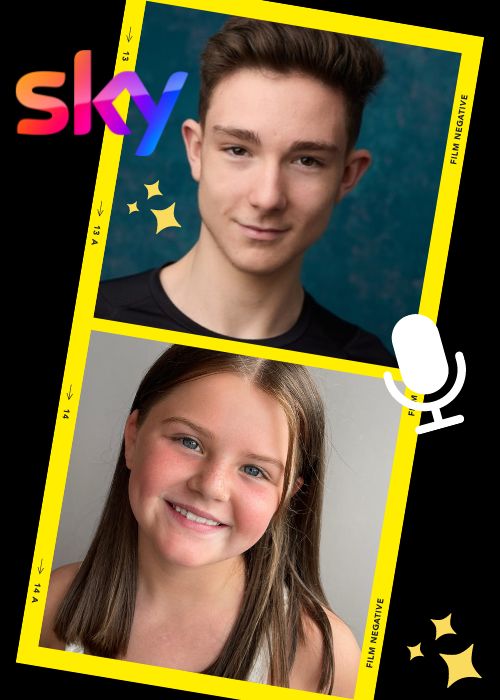 VOICEOVER PROJECTS!
FRANKIE JAE landed a part in a SKY Music project, MILES DAVIS secured a role in a new project called 'Love Language', ABBIE SALTER worked hard this month to land a role in new project 'Here', and after working extremely hard in this year's summer school on voiceover skills, MARK BARRON has been non-stop working with his most recent credit a voiceover on an exciting new project! We can't wait to share more about these exciting projects soon!
Want to expand your skillset and gain valuable experience in a recording studio? 👇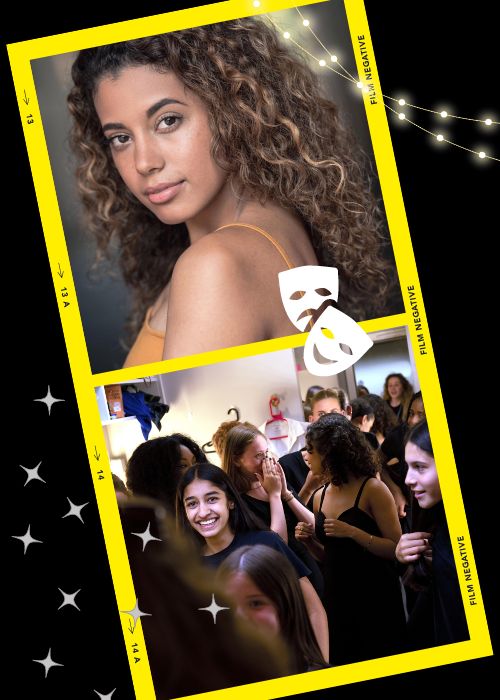 IN REHEARSALS!
MJ Adults student DANNIKA DUDFIELD officially began rehearsals as she joined the cast of one of the UK's most popular Christmas Pantomimes!
SEVERAL MJ students and clients have also began rehearsals as leading roles in Pantomimes and Christmas shows all over the UK, including a selection of MJ Students appearing in this year's Snow White Pantomime at MJ HQ Venue No.1 in Swansea. 
Secure your tickets to see our Snow White Panto! 👇
SIBLING DISCOUNT = SIBLING SUCCESS!
At Mark Jermin, we appreciate family so much! Did you know that for all IN PERSON sessions we offer sibling discount?!
Siblings are always very popular with castings and professional work. Just take ALEXA and SEB GOODALL for example, who can be seen on screens all over the UK in a brand new Nintendo commercial!
NOVEMBER POP-UPS & MASTERCLASSES!
We've also seen some AMAZING MJ workshops and masterclasses this month 👇

CHRISTINA MODESTOU joined us for STAGEY SUNDAYS and inspired our JERMINATORS in their Musical Theatre workshop, our SMALL GROUP ACTING students wowed casting director EMMA STAFFORD at our Manchester popup and our MJ VIRTUALS enjoyed a complementary 'From Zoom to the Room' masterclass with Zoe and Nia!

Follow us on 
to see all the extra fun we have at Mark Jermin!
MJ STUDENTS ON SCREEN THIS CHRISTMAS!
Catch MJ Virtuals student BOBBY JOHNSON in the Christmas Special of Bad Education (airing December 15th on BBC THREE) before the new series in January 2023!

SEVERAL STUDENTS filmed BBC's Dodger this summer and the brand new series continues throughout December!
CHRISTMAS THE MJ WAY!
25 DAYS OF MARK JERMIN!
Keep an eye on our Instagram, Facebook and dedicated web page to see our winning Christmas ads made by YOU in our special 25 Days of Mark Jermin Christmas Commercial Competition, running right through December! You can keep track of the entries on our dedicated webpage by clicking below. 
GIVE THE GIFT OF MJ!
Have you started your Christmas shopping yet? It's not too late to give the gift of Mark Jermin this Christmas. 
That's right, you can make a special someone's Christmas by giving a Mark Jermin Gift Voucher, redeemable against all our classes and courses. Buy them by clicking below
AIN'T NO PARTY LIKE AN MJ PARTY!
We're also taking bookings for the Mark Jermin Christmas Party, which is shaping up to the biggest bash of the festive season! It takes place on Saturday 10 December at Venue No.1 in Swansea and you can book your tickets over on our website. 
LOOKING FORWARD TO 2023?!
The year might not be quite over yet, but at Mark Jermin we're already looking forward to what 2023 will bring!

We've got LOADS of exciting things in store, including:

✨ 
WIN A MARK JERMIN SCHOLARSHIP!
To celebrate 30 years of Mark Jermin, we're giving away an incredible series of 30 scholarships worth over £11,000! 
Have you entered yet? We've already seen some amazing entries.
 The competition is open to ANY student, ANY age, new, past, or present. We'd love for everyone to give this a go.
Find out more and enter
Has our November round-up got you all fired up for 2023? Remember, we work with casting agents for Netflix, Sky, BBC, ITV and more EVERY SINGLE DAY! It's what makes Mark Jermin different. 💛🖤

For access to incredible opportunities like this, you know what to do – hit the button below to enrol onto Mark Jermin classes, or reply to this email if you're interested in representation from Mark Jermin Management.

Be your amazing self,
Mark, Nia & the MJ team