Starting November with a BANG with Team MJ! 💛🖤

We're all fired up after an incredibly busy few weeks with some dynamite success stories to tell you. November looks set to be a firecracker of a month! 🧨🎆🎇

From the National Television Awards to Netflix and the BAFTAs to the BBC, there's so much MJ news this month, here's a few highlights – keep scrolling!! 👇
THREE of our students were award-winning this month. In My Skin, starring the amazing GABRIELLE CREAVY (once a student, now a teacher!) won three awards at the BAFTA's with team MJ in attendance. Plus the film Grav also won, starring IEUAN EVANS – who gained the role while studying at MJ! And at the National Television Awards, super MJ client PADDY BEAVER won best newcomer for his work on Coronation Street.
Mark, Nia, Hannah and the team flew the MJ flag at Musical Con, the home of everything musical, at the Excel Centre in London. We were overwhelmed with everyone who came to our busy stand!
The team also headed to the Press Night Party for student MARIA GOODMAN's role in the brand new musical The Famous Five!
MJ student ALIS WATERS also attended an industry screening for her newest project 'Flatshare' for Paramount Plus!
This half term we had an amazing few days at our Swansea HQ Venue No.1 working with the West End stars of SIX for our SIX REMIXED workshop – such a privilege to be working with Sophie Isaacs & Vicki Mansell and thanks to all the students who joined us, amazing to see you develop so quickly over the three days. Watch the video on our insta here (and some of the ghostly goings-on at MJ HQ here 🎃👻)
TWO of our students are set to star in an ABSOLUTELY HUGE new Netflix series – after they were cast at Industry Week. Big, big congrats to ASH SELF and LJ BENNION who nailed it at this summer's Industry Week. If you want opportunities like this you need to be there in summer 2023! There's limited places left to book over at the website.
All of this month's success stories 

Let's dive in and find out about the students and clients smashing it the MJ way this month 👇
MILLIE RYDER flew to Rome (yes, Rome!) to attend the premiere of Sky's adaptation of DJANGO on 16 October – huge congrats to Millie, another one of this year's Industry Week-ers. We don't know yet when the first episode will air but it's set to be a smash on both sides of the Atlantic when it does!

This month, Millie has also landed a role in a short Yorkshire comedy film – awesome work! You can watch Millie's fireball video of her finding out about Rome on our Facebook page here!
Four MJ-ers – LUCIA BRIDSON, ROWEN FERNANDO, SAFIYAH SULEYMANOVA, HUW HUCKSTEP – have all been confirmed to work on an exciting BBC Live Session in South Wales and are filming this month! Good luck guys and have the best time 🥳
We've got a nice collection of students & clients appearing on commercials to tell you about. LORIEN TEAR landed two jobs this half term – a Red Cross commercial and a role in a commercial for safety app 'Walk Safe'. Plus TOM O'CONNELL has been booked on a Heathrow Airport commercial, TOMASIN LAWSON will soon be working on a UK-wide BBC World Cup campaign and LIYANA ANGEL has landed a role in an upcoming Cadbury commercial.
On your TV screens you'll soon be seeing Swansea In-Person Student LEO HARRIS on hit soap BBC's Casualty. EMILY JO YOUNG, one of our Small Group Acting Students has landed a role in a new Netflix show and will shoot in Manchester later this year! And we're SO PROUD of the lovely AVIELLA BURCH – one of our MJ students – who has finally been announced as starring in the new cast of Malory Towers for Season 4 – which sees Aviella as Ruth Batten. Malory Towers is also showing in the US now and soon to be in Australia too.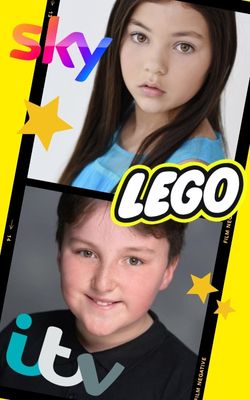 EIRE FARRELL is confirmed for an upcoming LEGO commercial and instructional videos! Another Casualty appearance is confirmed for CALEB PARFITT, and a secret project for GEORGIA THORNE! She'll be featuring in a huge feature film, so keep your eyes peeled. In the mean time, catch Georgia in the leading role of Sky's Midwitch Cuckoos.
Shhh! ADAM LAHRAOUI has landed a role in an exciting music video… but we can't reveal the details yet! 👀 But we can tell you that FRANCESCA DE COURCEY is in a short film called 'Firefly' which begins filming soon.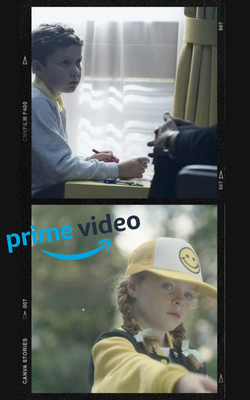 As well as her lead role in the brand new musical The Famous Five, MARIA GOODMAN is also working on upcoming festive project 'A Topsy Turvy Christmas'.
MARK BARRON will soon start work on an exciting voiceover project – Mark attended last summer's Industry Week where he worked on how to land a voiceover role, nice work Mark! Make sure you keep reading to find our about our new Voice Reel course for 2023 where you can learn to do the same.
MJ students BEN CHIVERS and ALEXA GOODALL have also wrapped up their lead roles in The Devil's Hour, which is out now on Prime and we're busy watching! 📺
A few more secret projects that we can't wait to announce…
SCARLETT MOORE and EIRE FARRELL have both secured roles in a brand new feature film, and OLIVER SAVELL is comfirmed for a new animation project which starts work very soon! 
We can't wait to see our MJ Stars shine in these upcoming productions

But in the meantime…
ON OUR SCREENS THIS MONTH!
The incredible School of Good and Evil was released on Netflix on Wed 19th Oct, you catch Mark Jermin Management clients KAITLYN AKINPELUMI and OLIVER WATSON in this amazing feature! 
POPPY VAUGHAN (Swansea In Person Student) was on screen in BBC's Casualty
HUW HUCKSTEP and EDDISON BURCH, both MJ Virtuals and Small Group Acting Students, have been on the podcast MY LIFE which Swansea Student and Jerminator LILY WILLIAMS also appeared in, plus  NYEMAH BENTLEY and FRANCESCA DE COURCY also recorded for this project. This series is now available on Spotify!
WE'RE ALL ABOUT BUILDING CONFIDENCE AT MJ…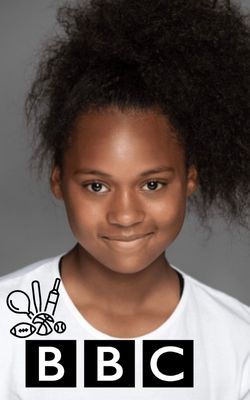 At Mark Jermin, as well as teaching our students the ways of the performance industries, we're also about building confidence and teaching valuable life skills. Which is why we're so proud of MJ student CHANTELLE ESI who's won a spot as a judge on BBC Sports Personality of the Year. Chantelle's Mum kindly wrote to us: 
"We would like to thank you so much for giving Chan the confidence of believing in herself. They were very impressed in how articulate and confident she was. We are absolutely thrilled for her."
WHAT ELSE WE'RE UP TO?…
October saw the launch of the sensational viral video produced and filmed by Mark Jermin for charity 'Hands up for Downs'. Well done to Olivia Southgate, one of the stars, who was also on the red carpet at the BAFTA Cymru Awards for her part in In My Skin. If you've not watched the video yet make sure you do here.
Mark also attended the ActorsProExpo as a guest judge for 'Meals for Monologues' with casting director Olissa Rogers.

We love spending time with Olissa and we were lucky enough to have her judge our Monologue Slam this summer too.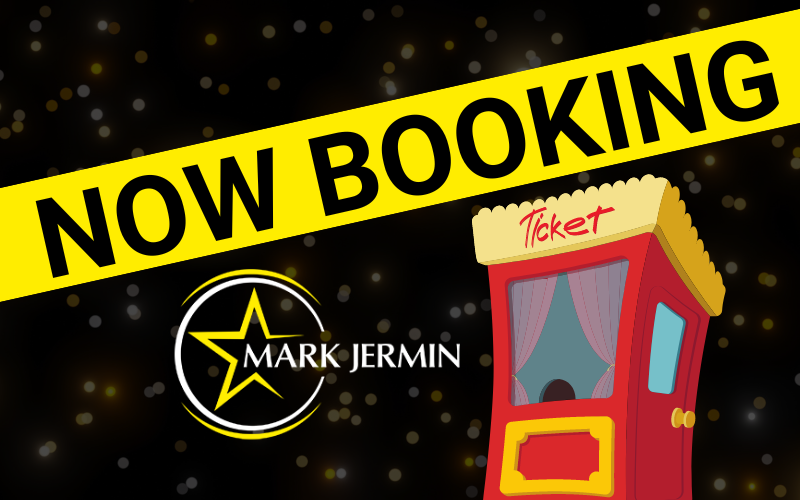 Give the gift of MJ!! 
CHRISTMAS IS COMING!! That's right, now Halloween is done we're officially looking forward to the Most Wonderful Time of the Year.
And what better gift than the gift of Mark Jermin!? That's right you can give someone special Mark Jermin Gift Vouchers this Christmas, redeemable against all our classes and courses. 
Get your tickets for our Christmas Party 🎅🎄💛🖤
We're also taking bookings for the Mark Jermin Christmas Party, which is shaping up to the biggest bash of the festive season! It takes place on Saturday 10 December at Venue No.1 in Swansea and you can book your tickets over on our website by 
clicking here.
Get yourself booked for 2023 💛🖤

Bookings for January's classes are now well underway, so make sure you reserve your spot as soon as you can over at our website. MJ Virtuals are a great place to start if you're reading one of our newsletters for the first time – affordable, amazing value with elite coaching and the inside track on industry opportunities.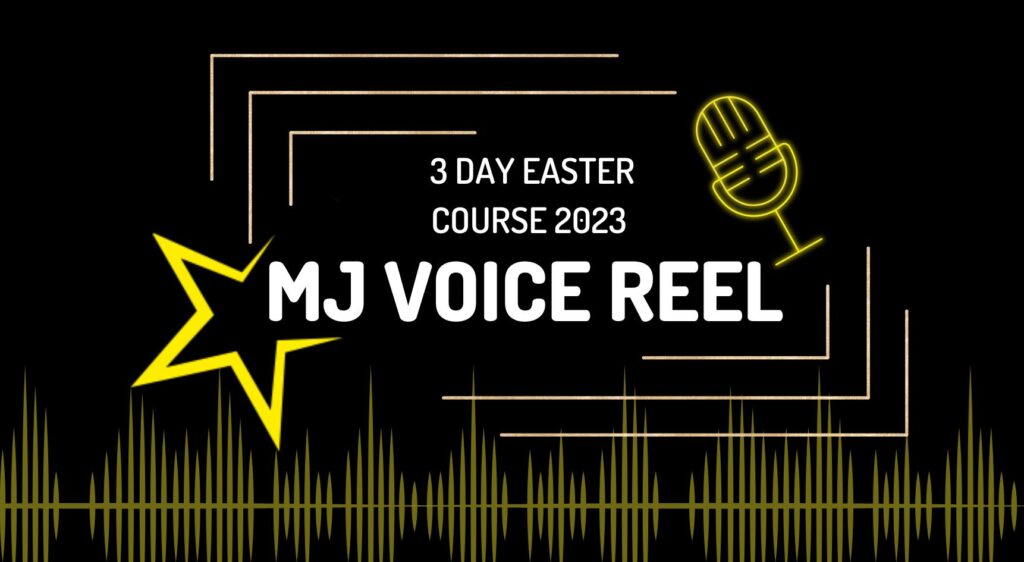 PLUS new for 2023
, we're really excited to introduce a new course for Easter – our three-day 
MJ VOICE REEL
 workshop.
It's a brilliant addition for any budding actor looking to expand their work and improve their skills whilst getting valuable experience in a recording studio. Voiceover work can also generate regular income and provide actors with multiple professional opportunities. This intensive will occur over 3 days in the Easter holidays in April 2023. This course is open to any age.
If this email has got you all fired up, remember – we work with casting agents for Netflix, Sky, BBC, ITV and more EVERY SINGLE DAY! It's what makes Mark Jermin different!

For access to incredible opportunities like this, you know what to do – hit the button below to enrol onto Mark Jermin classes, or reply to this email if you're interested in representation from Mark Jermin Management.

Be your amazing self,
Mark, Nia & the MJ team