Back to school… time to switch it up for September!
We've had the most amazing summer making memories and stars at our most successful 
Industry Week
 ever – but now we're ready to embrace September with open arms!
We're sounding a 
last call to book your September classes
 before we kick off an exciting new term at Mark Jermin – and 
challenging you to Switch Up September
 with us! 
NEW STUDENTS
 – sign up and try out Mark Jermin for the first time –  there's no upfront fees, no subscription and our classes are very affordable. Try our online classes – 
MJ Virtuals
 – to get started! 
RETURNING STUDENTS 
– try a 
new class
 with us this term like our specialist Musical Theatre classes, Monologue groups or One to One or Small Group Acting Sessions with our Agency team at Mark Jermin Management.
You wont believe the opportunities we have waiting for you- you just have to Switch Up September!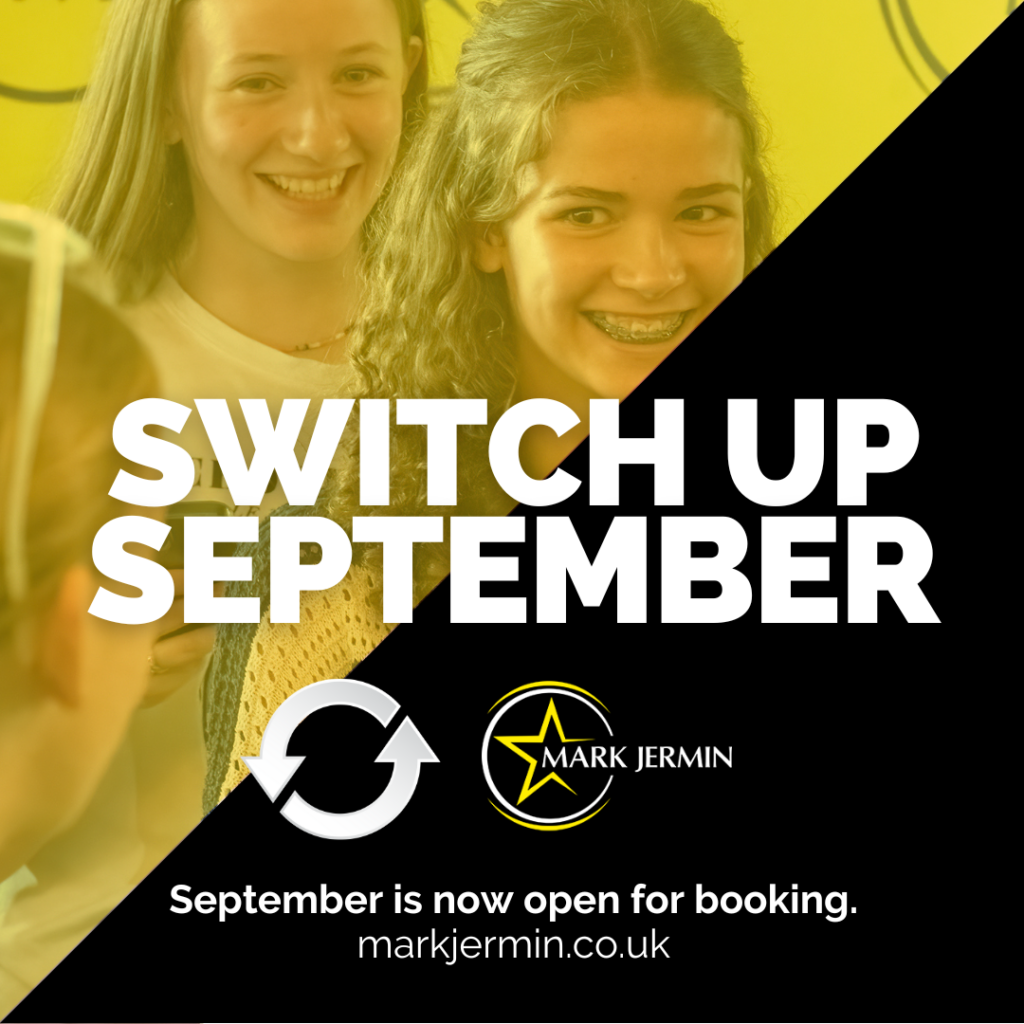 MJ Adults 💛

Are you a graduate or professional looking to further your training? Want to work directly with industry professionals and train under elite tutors?
MJ Adults is for you!

MJ Adults is a weekly online advanced Acting class that inspires, grows and puts work into practise for any actor aged 21+.

Classes are heavily influenced by the Industry – you'll get an incredible insight into what's casting each week while improving your screen acting, taping & auditioning. Led by Mark Jermin and our team of expert tutors and guest tutors including BAFTA award winning Gabrielle Creevy.

Join us on Zoom to develop your skills and continue training from the comfort of your home, on set, at work, at University, college or anywhere in the world 🌎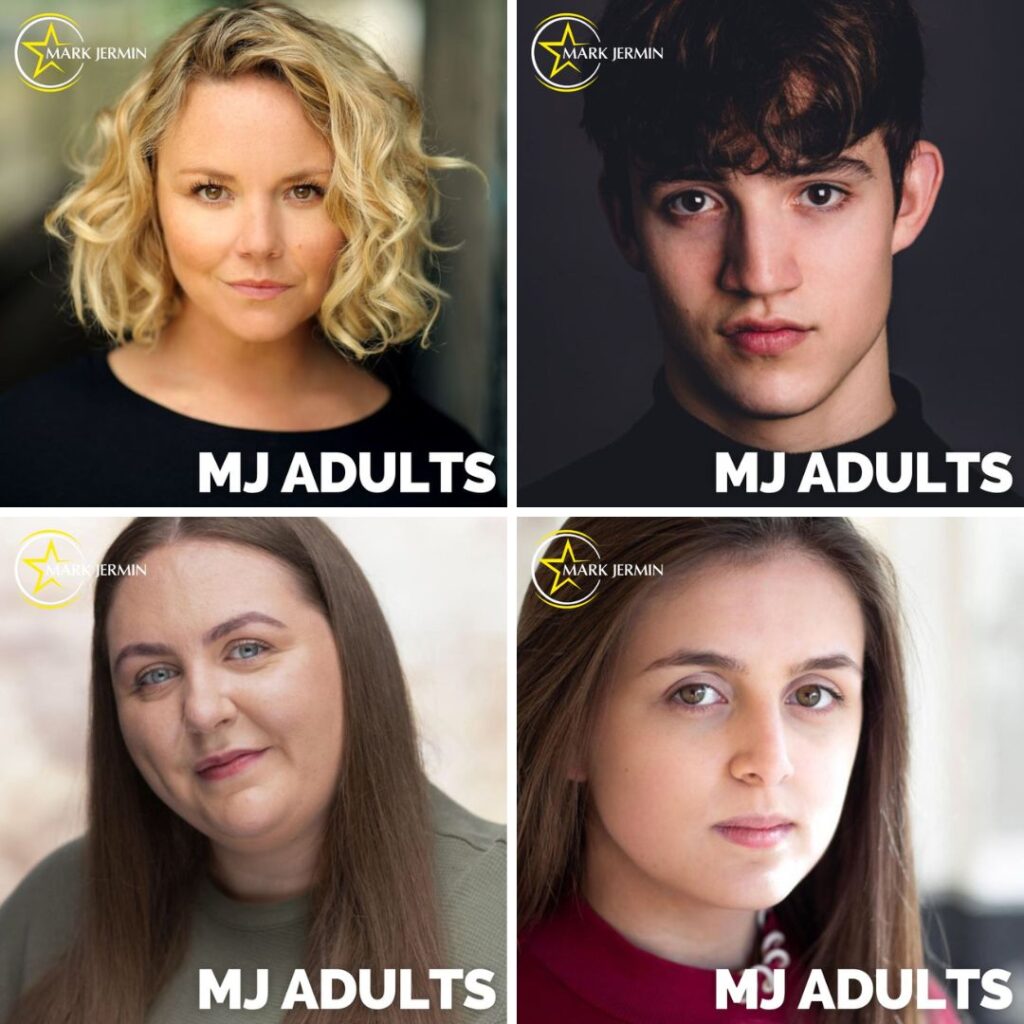 Coming up this month… 💛

💛 This September we're super excited to welcome NEW teachers to the MJ team.

🖤 All Small Group Acting Students will be visited by a Casting Director in their sessions.

💛 An "MJM Agency Check in" is available for ALL enrolled Students this term where you can visit the Agency, partake in a workshop and check in with the team IN PERSON!

🖤 A Northern Pop Up Audition Technique Masterclass is scheduled for this term, and available to all enrolled Small Group Acting Students with the guarantee of meeting a leading UK Casting Director who will also be joining you online this term!

💛 Don't forget SIX The Musical this October Half Term! It will be an unforgettable training and performance experience like no other! Experience our new residential week in both Swansea and Surrey, themed on the epic SIX The Musical (Teen Edition) by Toby Marlow and Lucy Moss. Expect an unforgettable week of intensive training and rehearsals culminating in Musical Theatre performances of SIX with full set, costumes, sound, lighting, professional production and live audience!

🖤 A London Agency Masterclass is scheduled for this October Half Term, sign up for MJ Virtuals to be in the know!!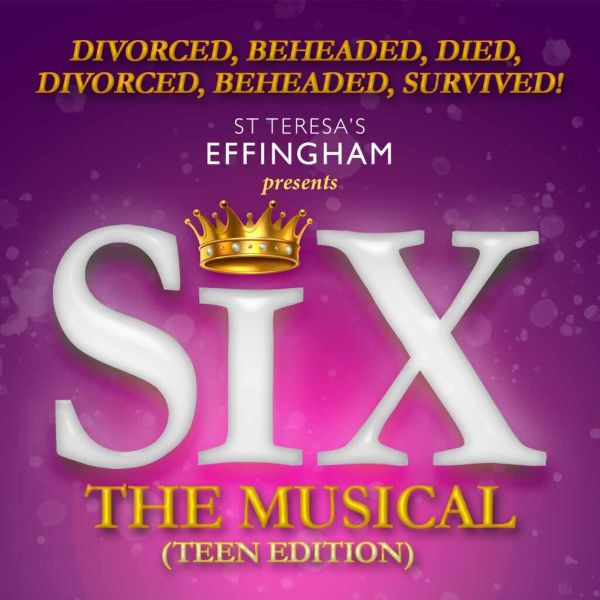 MJ Virtuals

Join our online Mark Jermin community every Wednesday or Thursday where we share tips, pointers and incredible industry info on the hottest and latest castings, opportunities and experiences!

Classes involve games, voice and accent work, scripts, sight reading, devising and audition techniques. 
Our Weekly Virtual classes are a wonderful, low cost, low commitment and easily accessible course that is heavily influenced by the industry. MJ Virtual classes allow students to develop their skills and continue their training from the comfort of their home whilst receiving incredible insight knowledge to becoming a professional actor led by Mark Jermin and an incredible team of professional expert tutors.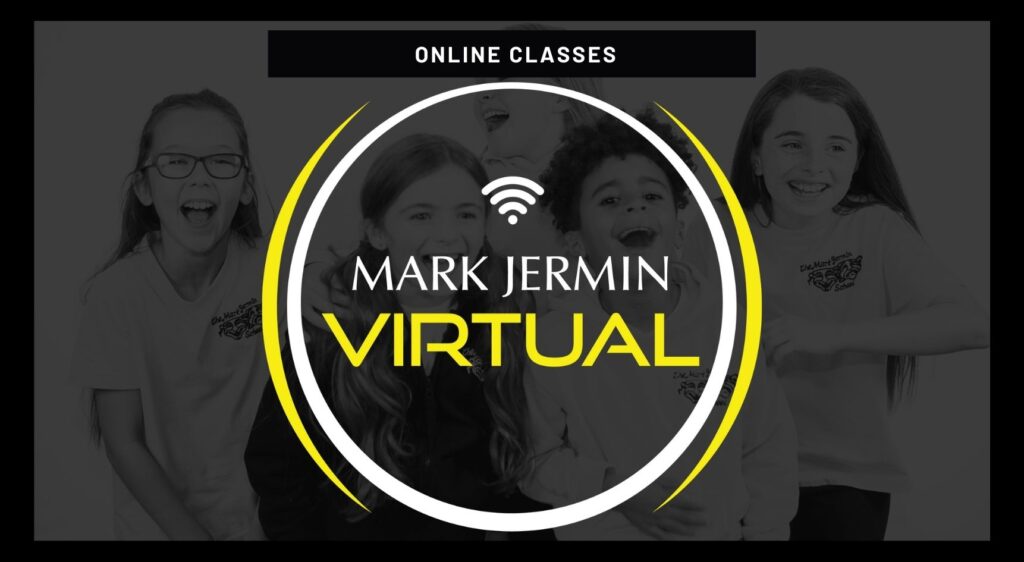 Our Stagey Sundays with the Jerminators and the fantastic line up of Guest Teachers return this term, for 6 jam packed hours of intense training in Musical Theatre… this is perfect for any passionate performer.

Following this in person class at MJ HQ in Swansea's Arts hub Venue No.1 will be an exciting showcase cabaret lead by West End stars including Hayley Gallivan (former Elphaba in WICKED, and Sister of Olaf Original London cast of Frozen (Craig Gallivan) and Christina Modestou (original cast and Anne Boleyn in SIX the Musical.) The first Stagey Sunday in September features Soho Cinders cast member Savannah Reed on Sunday 18th September. All of whom are Mark Jermin past students!
Success from August 💛

Here's just a selection of student success's this Summer, you can see more and keep up to our latest news and student's professional achievements on our social media platforms 👇
HELEN CHONG, EMMA SHELBY, GRACE KENNEDY, MIA LEPPERT, LILY KIRTON, ELLIE NIXON (pictured) – all secured a voiceover project for a major production company with Lobster Creative. 

AMAREE ALI – a part in Archie an ITV drama, and a part in a major commercial campaign for Nintendo.

ROBBIE WHITE – will soon start work on an educational project for Creative Listening.
MAISIE-LEE BRYANT, CALEB PARFIT (pictured), ISHI AGRAWAL, NYEMAH BENTLEY, SEREN BOWEN, JUDE UGHEBE, ALFIE FARMER, THOMAS PERRY, FREDDIE LOVELL, ELIN NEWTON – all secured roles in BBC series Dodger based on the Oliver Twist book.

ADAM LAHRAOUI – landed a part in a FIFA 23 commercial and a commercial for eBay.

BEN MADDOCKS, LEWIS FORD – also landed parts in a FIFA 23 commercial.
GABRIELLE ROWLEY – worked on a Boom Cymru Project S4C

AUSTIN GRIFFIN, SAVITHRI GRUNERT, MOLLY PEPPER TUER, JESSICA SMITH, JUDE UGHEBE (pictured) GABRIEL FERNANDES, MYLA STEPHENS, PERSIA ASLANI – all secured voiceover roles. 

ELLIOTT SPILLING – started work on "Three Little Birds" project for ITV.

HARRY GATES – secured a lead role in an educational project "iDiscover"
BEN SHARROCK – secured a part in new drama "Archie" for ITV.

EVIE TEMPLETON – landed a role for new drama "Challenge" for Apple TV

NASRI THOMPSON – has recently been offered a brand new Marvel Studios Project… with more news on this project to be revealed soon, Nasri also landed a brilliant SKY commercial this Summer!

EMILY HE, LOGAN MATHEWS (pictured) – also landed commercials for SKY.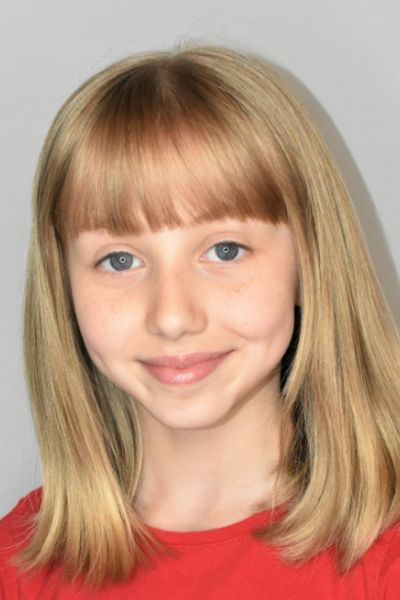 MAXWELL HOBBS – shot a commercial campaign for Sports Direct.
GRACE NETTLE (pictured) – landed a role in a new SKY commercial. She also secured a role on the new GumTree commercial, along with ALEX MASON and LILY WILLIAMS
EDDISON BURCH, KAELAN ESSEL – filmed several days on "Sex Education" series 4.
EVA PATEL, AMELIA ENTWISTLE – spent their days this summer alongside A-Listers in the new DUNE Pt2 feature film.

Also this month:
EVA OSSEI attended the red carpet London premiere of HBO's Game of Thrones prequel House of the Dragon.
The Dumping Ground continues filming this Summer for a selection of students and clients: MERSEY MOORE, MALI MORSE plus you may see GWEN AND NELLY CURRANT (originally in TDG for a large number of years and with a huge fan base) return to the show for a special episode!!
Pinocchio is due for release on Disney Channel this September featuring BEN EVAN AINSWORTH
We're ready and raring to go in the second week of September. Looking forward to seeing all your faces, old and new, in person and on screen!
We can't wait to see you all again soon!
Be your amazing self,
The Mark Jermin team