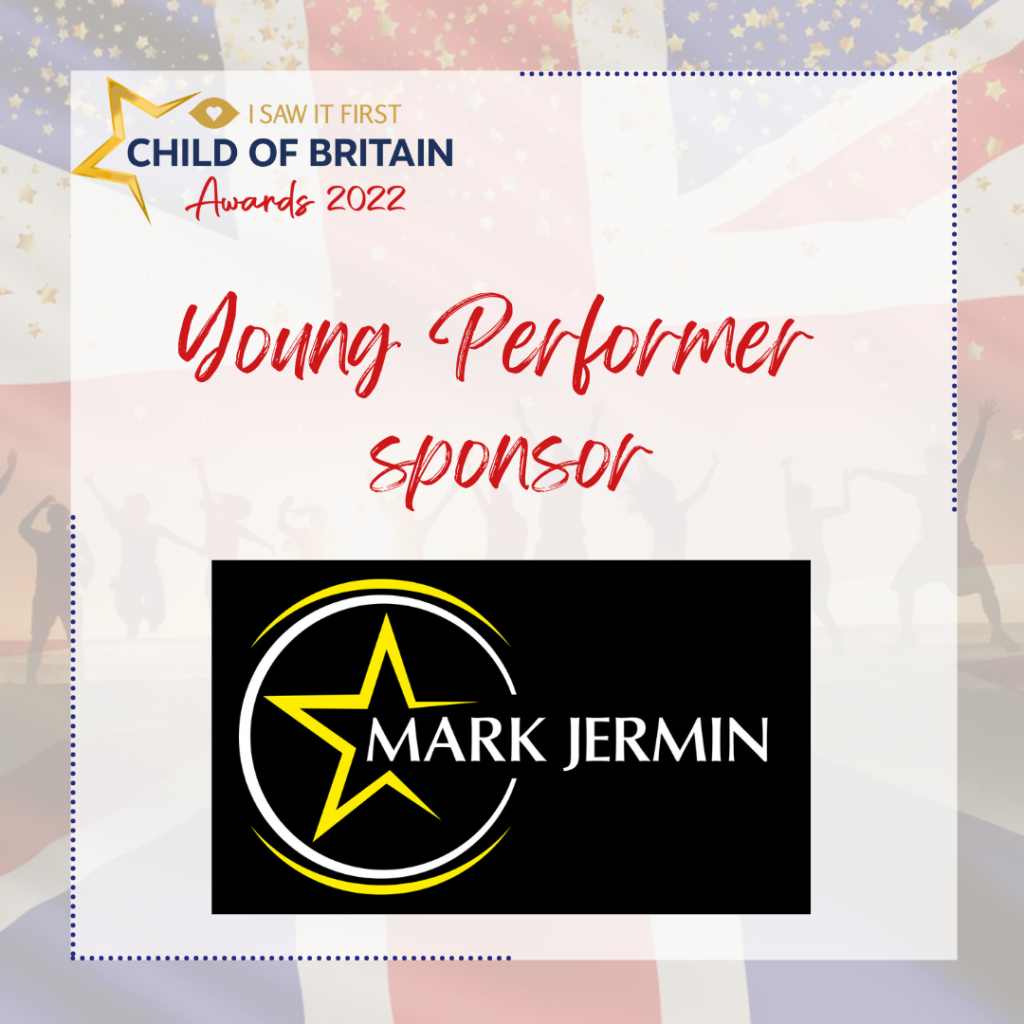 It's a week of exciting announcements for the Child of Britain Awards, as they unveil another sponsor for the awards in June.
This week the team proudly announced the news that Mark Jermin will become the sponsor of the Young Performer Award at this year's 2022 ceremony.
Of his involvement, our very own Mark Jermin spoke to press and said "Through our support and teaching, we watch our students and young adults grow to be passionate innovative and confident individuals.
Our mission is for each student no matter what their performing experience is to grow in confidence, learn new skills, realise their ambition and achieve great things – all while having fun and making new friends.
That's why we chose to be the sponsor of Child of Britain – Young Performers Award."
Awards Founder, Blanche Sainsbury, said "It is an honour to have Mark Jermin on board with the awards in June. His dedication to his students and performing arts is clear and he was the perfect fit for the Young Performer Award"
Mark Jermin has now joined the ever-growing list of high-profile companies backing the awards. These include headline sponsors, I SAW IT FIRST, as well as event partners Bauer Media, Greatest Hits Radio, Future publishing, Woman's Own, First Look TV and Chat Magazine. St James's Place, Bluestone National Park Resort, Blue Tiger Marketing, Age Partnership, Elonex Outdoor Media, Trade Centre UK, Valley Mill and Forrest Print have also signed up to support.
Child of Britain will take place on 24th June. To keep up to date visit the website. There are only a few sponsorship options remaining, so to be a part of this special event, contact Ashleigh Kerr on [email protected].