Choose your Mark Jermin Branch !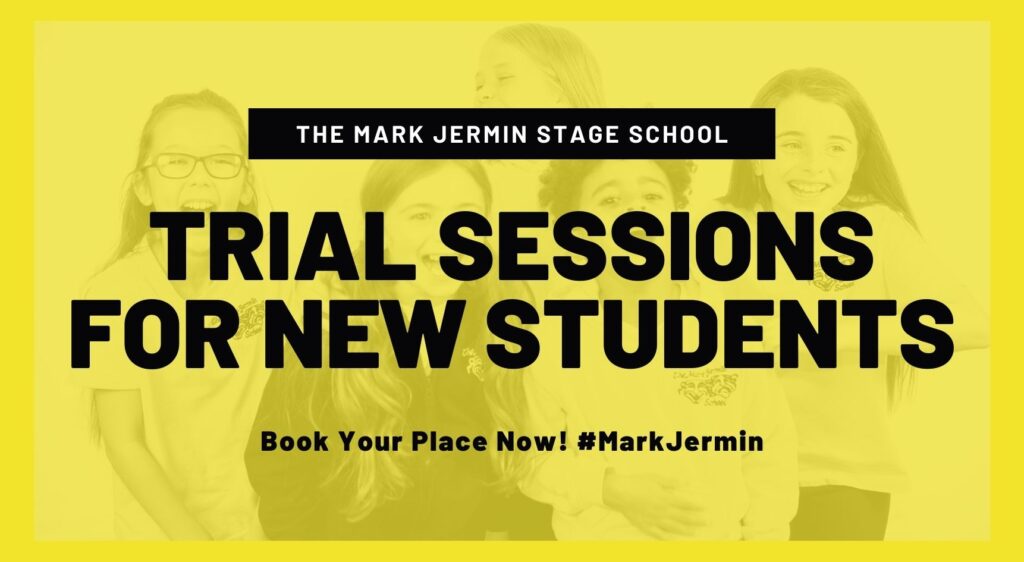 If you're a new Student looking to join The Mark Jermin Stage School and new to the training and opportunities we can offer from our In Person Sessions, we have face to face classes in the following branches.
(Please click on the branch above for more info on when and where these classes run)
When can I start my trial and start my 3 x Classes?
Our next term runs from week commencing 8th January 2024.
Our September – December 2023 term is now closed for trials.
Please see each branch for more info.
You are very welcome to join from the start of term or if it is more convenient  start your "3 x classes" from any week in the term. We do recommend the earlier into the term as possible though just to ensure new students have maximum opportunity of the term's plans to make the most out of the scheduled classes.
Our "In Person" sessions are brilliant for any student aged  4 – 7 years  (Juniors)/ 8 – 12 years (Intermediates) / 13 – 21 years  (Seniors) as classes are catered to their age range and each week students work on an array of skills amongst passionate and friendly peers. 
If you / your child are keen to trial our In Person Sessions, but are not sure if our classes will suit or benefit you, we now offer a 3 X class "Trial Taster" period. 
This allows you to choose your branch, choose your class and attend any of our Mark Jermin Branches for 3 x consecutive classes to see if you're going to enjoy the sessions, enjoy the teaching and see if you feel comfortable and confident within that class prior to committing and signing up fully.
3 X Classes is an excellent way of really seeing if our sessions are for you as the sessions vary in theme and content week to week. It allows you to get to know our team and get in the flow of attending week after week.
The cost for new students is £30 for your 3 trial classes, and if you do decide to sign up following your 3 classes, this £30 gets deducted from the Term's fees.
This is a low commitment and affordable way of trialling Mark Jermin without paying for a whole Term.
If you are a new student or a parent wanting to trial our sessions please complete the form below which will take you to our Trial Payment page. Once completed and payment has been received, a member from our team will be in touch to officially welcome you to Mark Jermin and send you all the details you need ahead of your first class.