Book Your place on this fun filled Summer week at Mark Jermin's Headquarters in Swansea!
The team at Mark Jermin warmly welcome you to an unforgettable Summer at our first ever MJ Camp!!
With over 30 years of experience in teaching, training and student welfare, The team and creatives from Mark Jermin are well rehearsed in delivering fun and highly engaging holiday courses that help nurture and inspire their students whilst providing expert training building skills in all areas of performing arts that help forge long lasting careers within the Arts Sector. And MANY Students make a successful transition into the professional industry!
If you want a creative, exciting and fun filled week making new friends and incredible memories then the MJ Camp is for you! Its 5 Days of amazing acting, musical mayhem and infectious FUN Festivities! 
JOIN MARK JERMIN THIS SUMMER:
Join Mark Jermin and his brilliant teaching team for the ultimate Summer Camp at Mark Jermin's flagship Theatre School in Swansea South Wales, as we provide students aged 7 to 21 years an unforgettable week!
The Summer Performing Arts course runs Sunday to Thursday and will host all the usual Singing, Dancing and Acting training extended from our usual MJ Weekly in person classes. But as well as the skills building, confidence boosting and training techniques, our team will also be bringing the fun factor every afternoon with a unique activity, outing, make and do and special surprises!
On the 4th day (Wednesday 17th August) we will host the Summer Camp Party and Sleepover and students can actually *stay over until their final day with us on Thursday 18th.
*Please note this is optional.
**Please note our Child Welfare staff, Teaching Staff and Chaperones will be looking after all students during the Party, and copies of our Child Protection Policy, Chaperone Licenses, Safeguarding can all be seen on request. 
Join all of our In Person Tutors from each MJ Branch, along with guest teachers in this  jam-packed week of stellar workshops and classes.
The 2022 MJ Camp will see students be given a truly unforgettable week in Performing Arts as well as having an absolute ball!  The perfect way to spend this Summer in Swansea for any aspiring young performer who wants to share memories with life long friends with a passion for Drama, Song and Dance!
DINE WITH US DAILY!
We are catering in every sense of the word this Summer, meaning parents can literally hand over their students and let us do the fun and feasting. This year's MJ Summer Camp will start from 09.45am – 4.30pm but parents can DROP and GO from 8.30am if you want us to take the hassle of feeding and packed lunches for the week!
MJ Breakfast Brunch and Munch will open from 8.30am each day of this year's Summer school and a daily 2 course Lunch is also included in this year's fees. (Please note all dietary requirements and allergies can be easily taken care of if advance notice is given to our team.)
Please note Students are also welcome to eat breakfast at home and bring their own packed lunches should you wish to use the NON DINE IN Option.
The pricing varies depending on which option you choose:
"ALL IN MJ CAMP " Option:  Daily (x 5)  Breakfast Club, Lunch and drinks included as well as "midnight feast" style Buffet at the Sleepover! (Students are welcome to also bring any drinks, water bottles, snacks of their own should they wish)
"NO DINE, I'M FINE"  Option: No catering or food required. 
Simply tell us which option you'd prefer when completing the booking registration at the bottom of this page.
When is MJ CAMP?
The Training week consists of 5 days running from Sunday 14th August to Thursday 18th August. The Daily schedule will run from 9.45am – 4.30pm with Students welcome to stay until 9pm on Wednesday 17th August or sleep over.
The final day of Thursday 18th August will finish at the usual time of 4.30pm
Where is MJ CAMP?
Join us at Swansea's newest Arts and Creative Hub: Venue No.1 in Swansea where Mark Jermin takes over the building for the week! Students will be free to explore the brilliant facilities including: 6 stunning open plan studios, an industry professional casting suite, recording studio and of course….Venue No.1's Studio Theatre with state of the art sound and lighting systems.
Alongside this, all students who participate in the summer school will have access to the covered weather proof Outdoor Theatre area at Venue No.1 for rehearsals, showcases and staging preparation.
The Green Room Cafe at Venue No.1 will also be open and available for all students to use daily where hot food, drinks, smoothies, and healthy meals are served all day!
What is Involved?
Each day will start with a daily warm up, games and fun exercises. Students will be split into age groups and will work on various material, play games, partake in exercises as well as outings and surprises.
What Will I Need?
Literally just yourself and your personality! Some comfy clothing that you can easily move in and a water bottle to keep yourself hydrated!
EVERYONE is Welcome!
We have an all encompassing policy at MJSS, and this course welcomes all students between 7 to 21 years and all abilities.. No matter if you're brand new to performing or if you've had lots of training and experience our team will aim to push and develop your skills at your pace. This course is open to past, present and returning students of Mark Jermin AND If you are brand new to performing or acting or may be you have possibly heard about the school and Mark Jermin brand, this year's Summer School is an excellent taster and chance for you to experience what our school provides, and gives you the opportunity of working with Mark, and the team of In Person teachers who each are brilliant.
Professional Opportunities during MJ CAMP
Mark Jermin Management (one of the UK's leading agencies for Young Actors) is directly connected to Mark Jermin and represents many of our students. The Agency Offices are based within Venue No.1 (where this Course will take place.) Whilst we can't predict exactly what projects may be around during our Summer School course, it is extremely likely that Students at our MJ CAMP week will be offered the chance of professional opportunities, castings, self tapes and our in house Agency will be watching the rehearsal sessions and scouting talent!
Fees and Booking
Booking for MJ CAMP is now open and we predict that this course will be immensely popular
Fees:
ALL IN OPTION (Breakfast and Lunch being included for each of the 5 days) is £222 (Please note this is a current Special Offer if booked and deposit is paid for by 1st July… Normal Fee is £250)
NO DINE Option is £175
What do the fees include?
The 5 days of industry professional teaching and classes including all tuition, masterclasses, tutors and workshops, and up to date Casting opportunities are included in the fee. Plus any additional activities organised for the week .
Every Student will also receive a 2022 "MJ CAMP" T Shirt.
Places are limited. BOOK NOW!
To secure your place, we ask for a non refundable deposit of £72 to be paid upon Registration.
This leaves a balance of
£150 or £103 to be paid by 30th July 2022 depending on which dining option you choose. All fees must be paid prior to the course starting.
If any student or parent would like an alternative payment plan to pay for the Course, please speak to our team, who will be happy to accommodate this. –
If you're travelling down to Swansea… Some accommodation options:
Some near by hotels that are 10mins drive away from Venue No.1 and close to Swansea City Centre: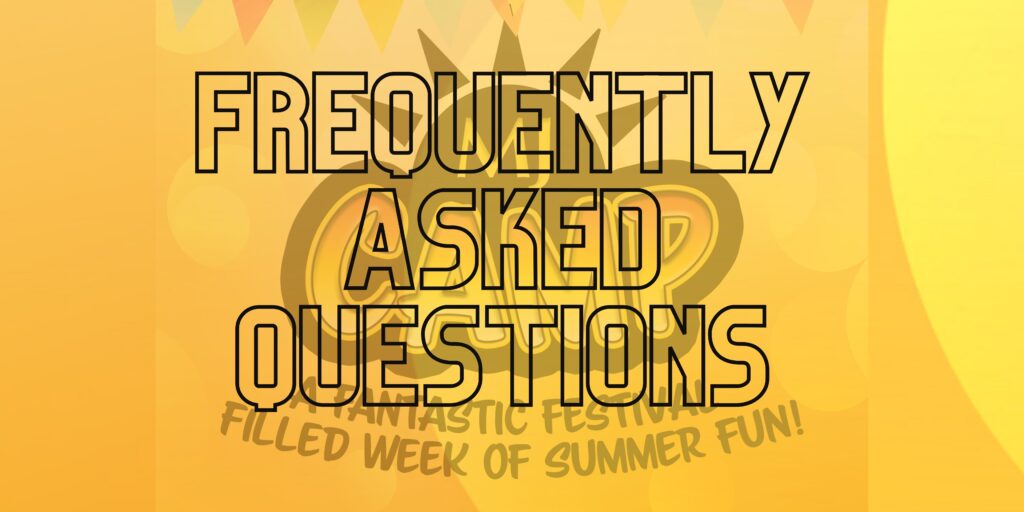 I don't currently attend a Mark Jermin Class. Can I still join this course? 
Yes! Our South Wales Summer School is open to new students. And open to students with lots or little experience in Drama, Music or Dance. Our team aim to cater for all levels and skill sets. Our students are the friendliest in the business and our whole team will ensure you are made to feel truly welcome. 
Where is Venue No.1?
MJ CAMP will take place at Venue No.1. Situated on Carmarthen Road in Fforestfach Swansea. This is a 5 minute drive from Junction 47 of the M4 motorway and an 8 minute journey from Swansea's City Centre and Railway station. The full address is Venue No.1 , 995a Carmarthen Road, Swansea SA5 4AE. 
I don't live in Wales… Can I still attend?
Whilst we don't have a Residential option on site, there are many affordable places to stay within the South Wales area. Our MJSS team may also be able to help partner you with a "hosting" family of another student for the week or we can recommend a place to stay. Please email [email protected] or complete the form below for more details and assistance with this.
I have multiple children who want to join… Do you offer Sibling Discount for MJ Camp?
Yes we offer 20% off the Full Price fee for all Immediate Siblings (All in Option then becomes £200 and No Dine Option is £140).
Please email [email protected] for more information and the DISCOUNT CODE to use at Check Out to enable this discount or complete the Registration form below and mention this in the notes and we can send you details on how to pay via BACS.
What happens if the Course is affected by Covid-19 Restrictions?
If for any reason the Course is not able to run in its full capacity due to new Government restrictions, we will adapt and cater to the best of our ability. If the Course is unable to run at all or affected by a Lockdown period, a full refund will be issued to all paid students.
If any student is personally unable to attend due to contracting Covid 19 or is having to isolate during the Course we will endeavour to refund your fee minus your deposit. 
Book Your Place at MJ Camp here!
Complete the Registration form below to express your interest in the course. 
On completion of the Registration Form, you will be led to a secure payment page to pay a deposit of £72 to secure your place on the Course.