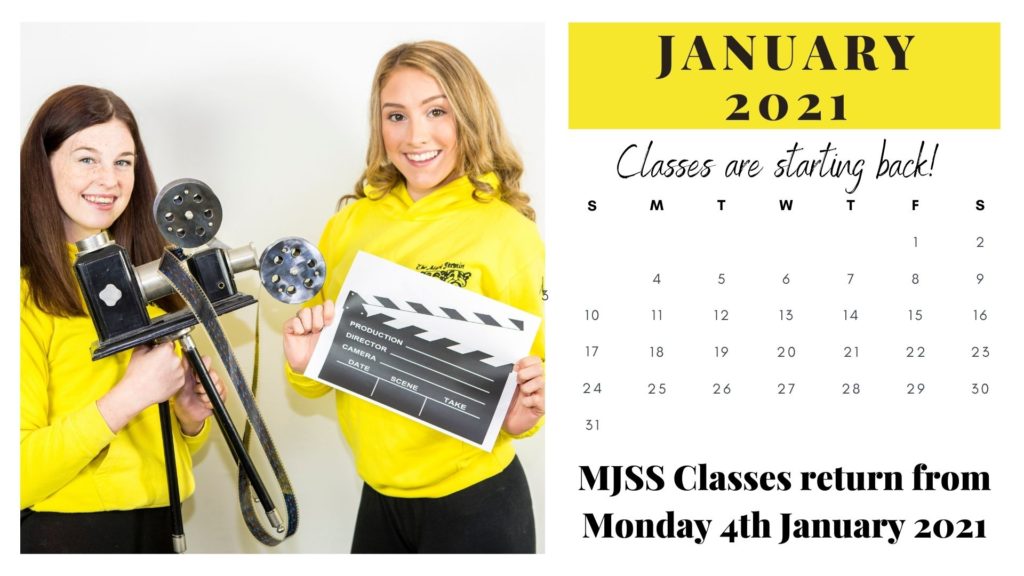 The Mark Jermin Stage School returns this January 2021 with a jam packed timetable of classes for young aspiring students to join from ANYWHERE in the UK and beyond!!
Classes for next Term have launched and spaces are quickly filling up. We urge for any students wanting to secure their place to register NOW!
At The Mark Jermin Stage School, we are proud to train, develop and mentor each student within our classes, building confidence, igniting passion and providing the starting steps to thriving futures.
We have an array of classes and courses to suit students from the ages of 4 – 21 years. You can train with MJSS at one of our "In Person" centres or join us online from anywhere in the world to learn from our team and to gain unique industry led opportunities.
All Classes and Course can be found here and must be booked and paid for in Advance .
For New Students wanting to join any of our In Person sessions at one of our branches, each new student is welcome to participate in a FREE SESSION prior to committing to the remainder of term. However these must be booked in with our Team to ensure class capacities don't exceed our restrictive Guidelines due to our Covid-19 prevention policies.
We look forward to seeing you in class!